West Virginia University Outreach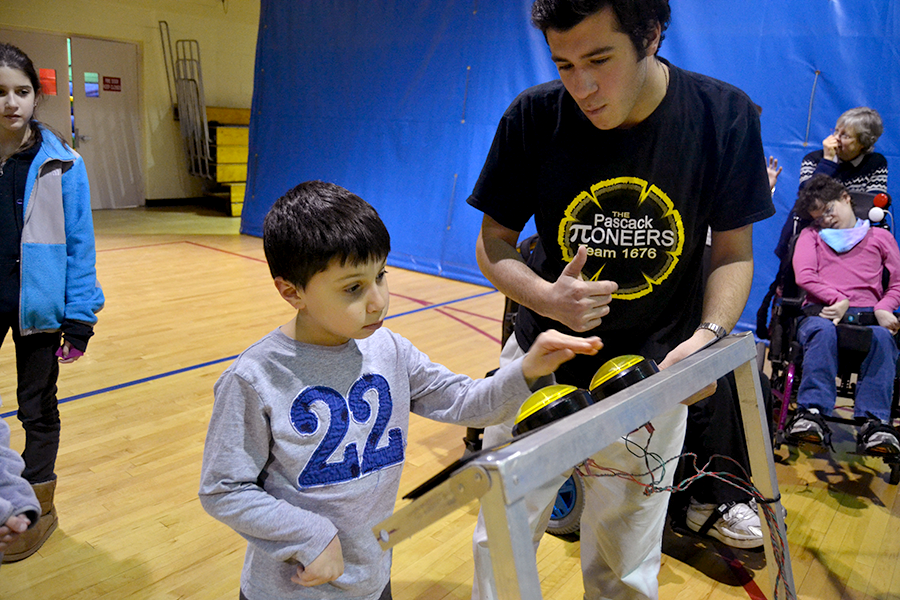 The team was contacted in 2012 by a professor of recreational studies at West Virginia University to build a robot that could assist disabled students during gym class. After building several prototypes, the Pi-oneers are near completion on the final copy - a safer and smarter build that is easily usable by any teacher/advisor. The completed robot will be delivered with extra parts, as well as a manual to explain how the robot works.
In 2014 and 2015, members took the robot to a local YJCC to interact with a group of teens and adults with multiple physical disabilities and cognitive impairments. The participants enjoyed the robot; their smiles were unforgettable. Instructors at the YJCC were able to give the Pi-oneers valuable suggestions for future improvement - notes that have been implemented into the final design. The team plans to expand this project to disabled children in other programs.