Varsity Bill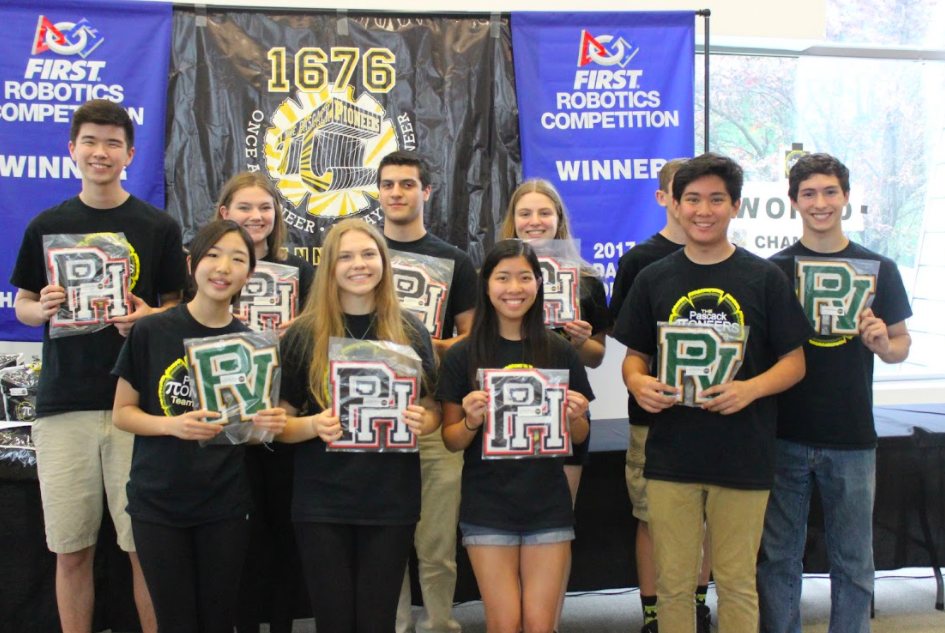 The Pascack Pi-oneers are partnering with New Jersey State Assemblyman Ciattarelli to support the bill sponsored by him pertaining to Academic Varsity Letter status for Robotics as well as other non-sport competitive academic teams. The proposed Bill A. 3879, also sponsored by Assemblyman Troy Singleton and co-sponsored by Assemblyman Coughlin, provides school districts the opportunity to recognize competitive school-sponsored, interscholastic extracurricular activities and those team members for Academic Varsity Letter Status after achieving high standards and goals required to be considered. As of February, Bill A. 3879 is sponsored by Troy Singleton, Jack Ciattarelli, Robert Auth, Craig Coughlin, and Holly Schepisi.
As a FIRST Robotics Competition Team, the Pi-oneers are advocating for this bill to be passed. There are approximately 80 FIRST Robotics Competition Teams throughout New Jersey, only 7 teams have Academic Varsity Letter Status. This bill will provide all teams with the ability to grant Academic Varsity Letter Status to their members, recognizing their hard work, long hours, and dedication to achieving their goal of actively pursuing excellence in their chosen interscholastic activity.
Assemblyman Ciatterelli suggested all New Jersey FIRST teams contact their local government representatives to ask them to support this Bill. The Pi-oneers reached out to FIRST Robotics Competition Teams in New Jersey, sending sample emails, a list of their local representatives, and information about Bill A. 3879 to recruit more sponsors for the bill. This bill needs to be approved by both the Senate and Assembly Committees to be passed.