Pandemic Outreach
---
Mask Strap Donations
Pascack Pi-oneer team members, coaches, and alumni 3D-printed mask straps for donation to nearby essential workers, including hospitals, police, & first responders. To date, 1,117 mask straps have been distributed. The team donated 500 mask straps to the frontline workers at Saint Mary's General Hospital. Continuing their partnership, the Pi-oneers were proud to design the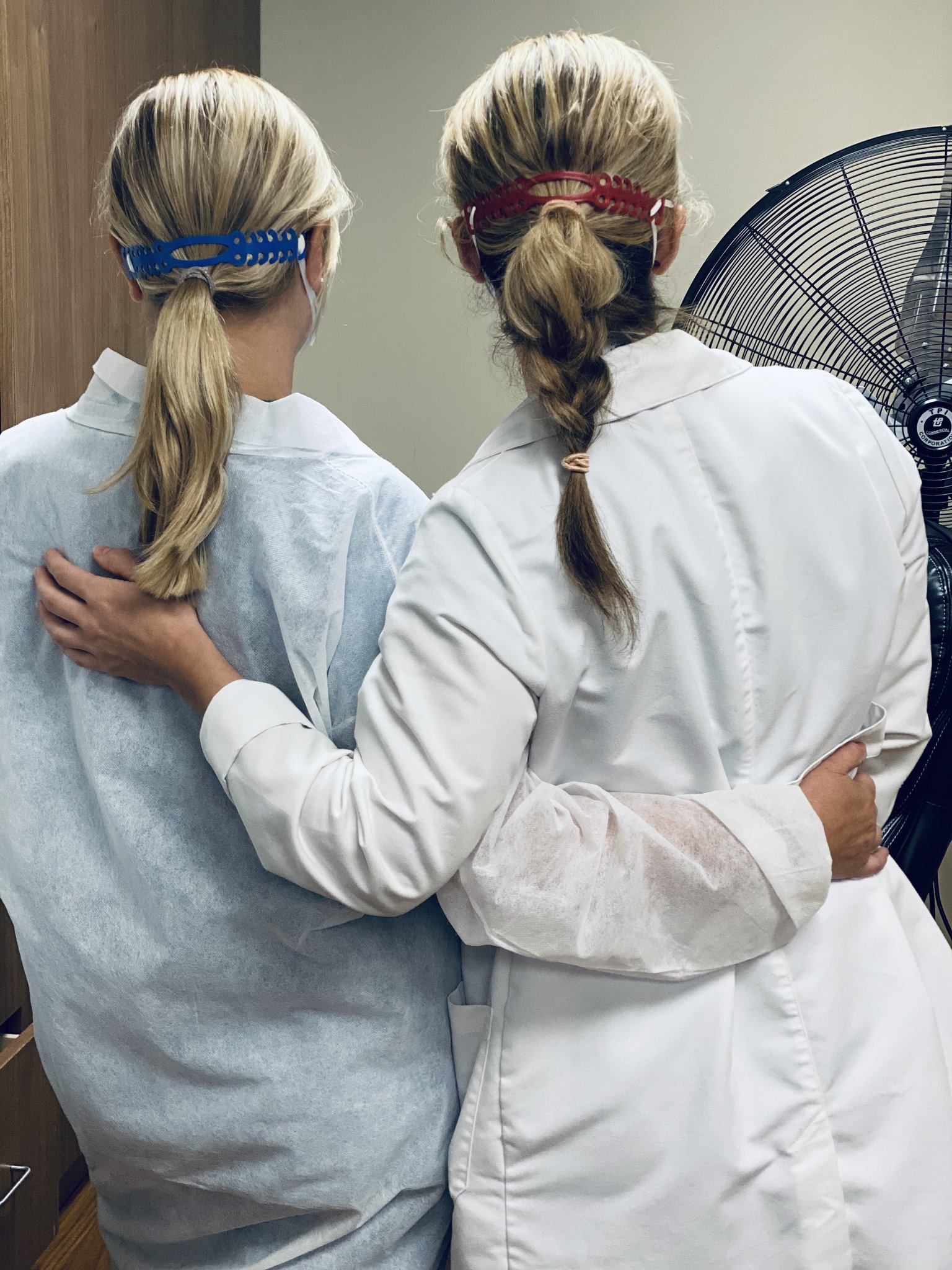 logo "For Valor in the Fight Against Covid" for the hospital's tee shirt to pay tribute to their frontline workers, and the patients and their families affected by Covid
Masks
The team sewed custom cloth masks to donate to those in need in their community. Along with snacks, they distributed 100 masks to the Hillsdale House Seniors, 100 masks to the River Vale Senior Residence, 125 to the Helping Hand Food Pantry in Hillsdale, 100 to the Faith Home Healthcare frontline workers, and 160 to the Tri-Boro food pantry. Collaborating with FTC Team 6547 the Cobalt Colts from Overland Park, Kansas, sent Team 1676 face shields, who in turn donated them to the River Vale Police Department.
---
Homage to Essential Workers
The Pascack Pi-oneers have initiated many projects to aid and appreciate first responders and essential workers.
Intubation Boxes
The coaches, a mentor, and a team parent designed intubation boxes to help limit exposure between doctors and EMTs to sick patients, The boxes were donated to local hospitals and ambulance corps. 1676 partnered with their sponsor Dimensional Worldwide for manufacturing.

Shop-Rite Partnership
Team 1676 donated 200 3-D printed mask straps to the essential workers at their local ShopRite store. They also wrote "Thank You" messages to the workers in appreciation of their work to keep their store open during the pandemic. The messages were posted on the company website.

White Ribbons for Hope:
Inspired by the dedication of essential workers, the Pi-oneers established the "White Ribbons for Hope" Campaign to support each other while staying apart … one white ribbon at a time! #whiteribbonsforhope. Team members and local community members hung up white ribbons around trees or mailboxes in their front yard to symbolize hope and connection. To market the campaign, the Pi-oneers encouraged others to post on social media and compiled the pictures and videos submitted by team participants into a promotional video.
---
Virtual Community Outreach Events
Due to the pandemic, the District was required to limit in-person team activities. Determined to overcome this challenge, Team 1676 was inspired to become innovative in its community outreach, determined to continue providing STEAM activities to the community.
STEAM Fair:
The annual STEAM Fair was held virtually in October 2020. The Community Outreach Project Group prepared boxes filled with 5 interactive STEAM projects, with each project relating to a subject of STEAM. Participants logged into a virtual meeting with Pi-oneers to complete the activities together. Concluding the event, the team shared information about FIRST & Team 1676 and showed a video of their robot.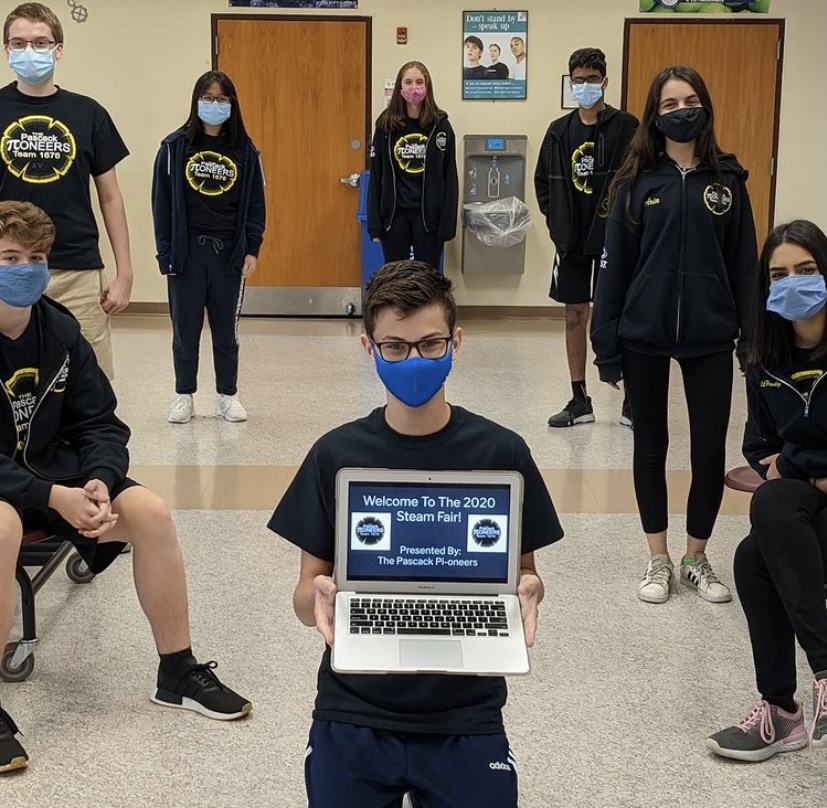 LEGOs & a Story:
The team's popular LEGOs & a Movie event was modified to become LEGOs & a Story! In November 2020 the Pi-oneers held the first LEGOs & a Story event virtually. Participants assembled a LEGO creation at home. With assistance from team members, the children used their imagination to write a story about their creation. Parents sent the team photos of the LEGO creation. Team members then created personalized booklets of the participant's story with the photo, along with stickers of the creation, and a Certificate of Participation. Everyone received them as a memento of their imagination.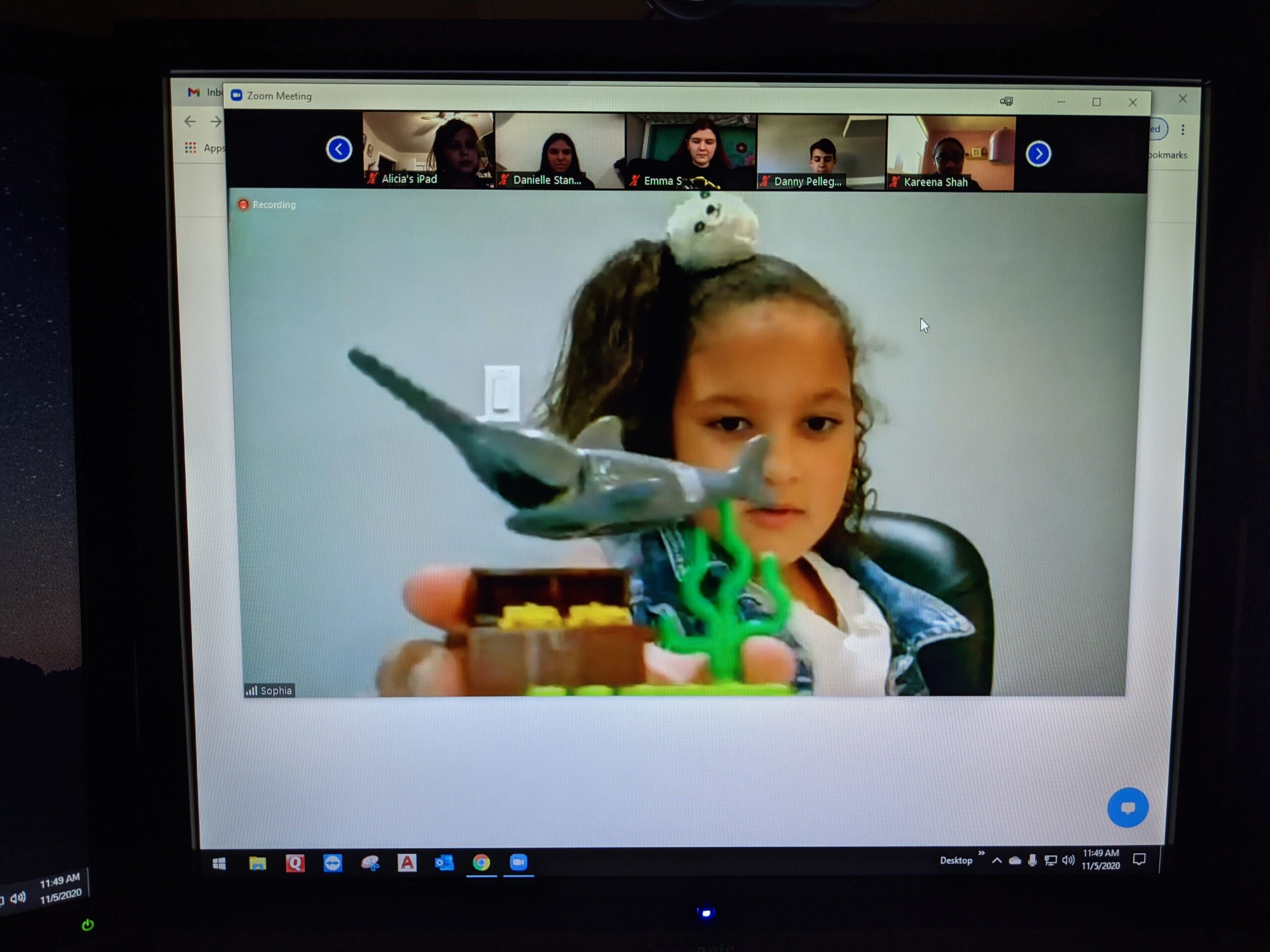 Family Coding Day
Family Coding Day: When we originally introduced coding & Hour of Code at our LEGOs & a Movie events last year, we noticed the increase in interest with our participants and their families. This inspired an entire event dedicated to coding, in which young computer programmers work with their families to conquer coding challenges and create games through the Hour of Code website and resources.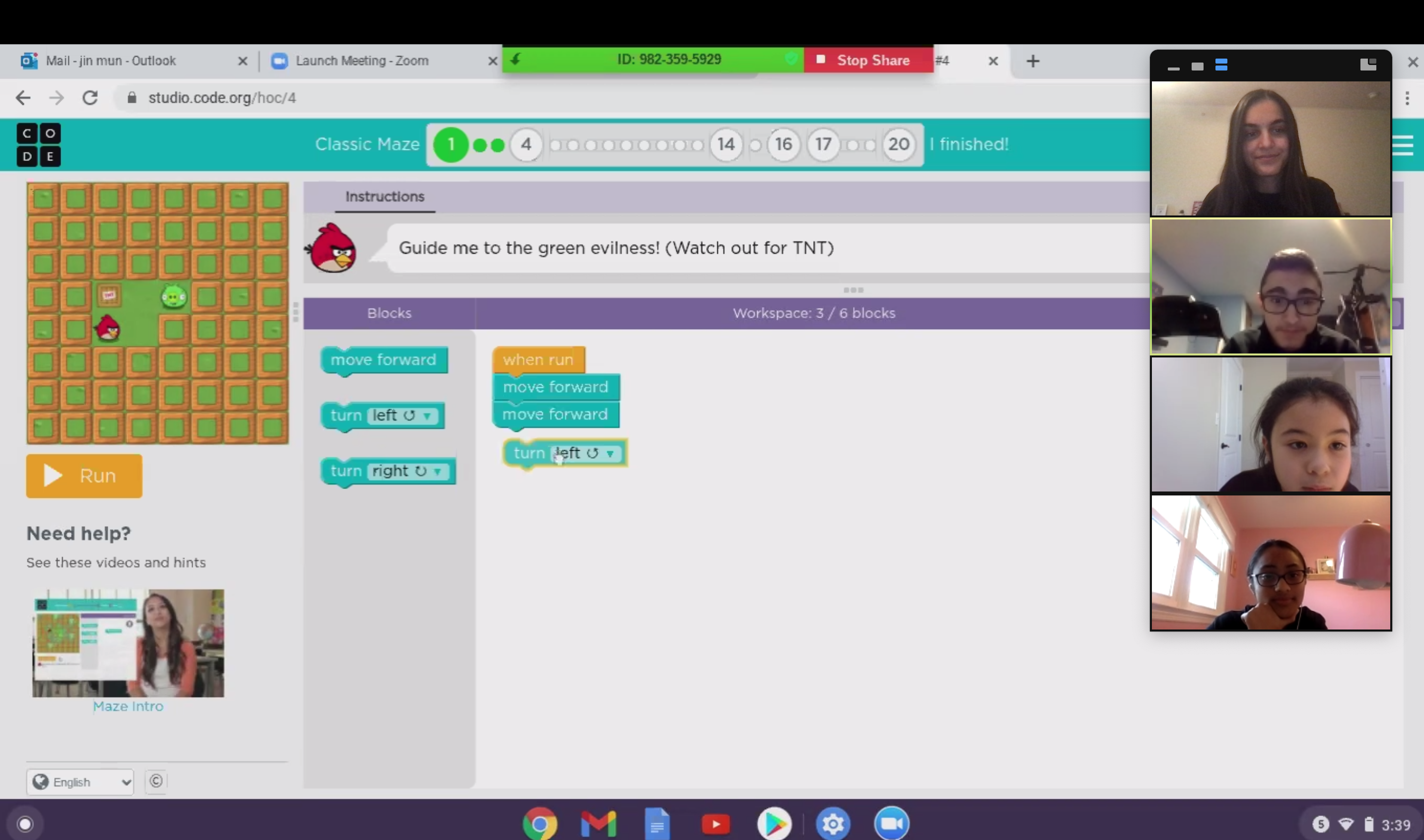 ---
Virtual FIRST Mentoring:
For the 2019-2020 season, Team 1676 continued FIRST Mentoring with their international teams but needed to adjust mentoring to their local teams through virtual communication.
Coderina:
The Pi-oneers continued their partnership with The Coderina Foundation of Nigeria. The team gave presentations to students as part of their Lifelong Learning Summer Camp educational Zoom presentations. The program had reached out to students in Nigeria, Ghana, Kenya, the United Kingdom, India, and the United States. Team 1676 presented sessions about the Engineering Notebook for FTC and Introduction to Java.


Virtual FLL Tournament
The Pi-oneers hosted the FLL Bergen Brickfest Qualifying Tournament in January 2021. They provided referee training to their team volunteers and judges and tabulated results through the Info-Tech Subdivision. Trophies made of LEGOs were mailed to the teams that advanced.
Mentoring
Maintaining close relations with their fellow FRC teams, the Pascack Pi-oneers held several video calls to offer advice on virtual management and leadership and encourage other FRC teams to pursue projects/help their local communities in their time of need.